For Your Information
What's happening around town...
* LCDBG grant for street improvements has been completed as of April 18th.
1. The town council approved naming the Fair Grounds Pavilion the "Tom S Crocker" Pavilion.
2. City Hall will now assist anyone with removal of "White Goods"; by calling us, we will contact someone to pick up white goods at your home. These items must be outside however.
3. BURN BAN NUMBER IS 1 (Low)! (04/14/13) - DO NOT BURN if windy!
4. Photo Album section added to our Home Page (see lower right).
5. If pole street lights are out on your street or if a pole light stays on during the day, please call City Hall to report the street and/or address.
SHOP HAYNESVILLE FIRST!
---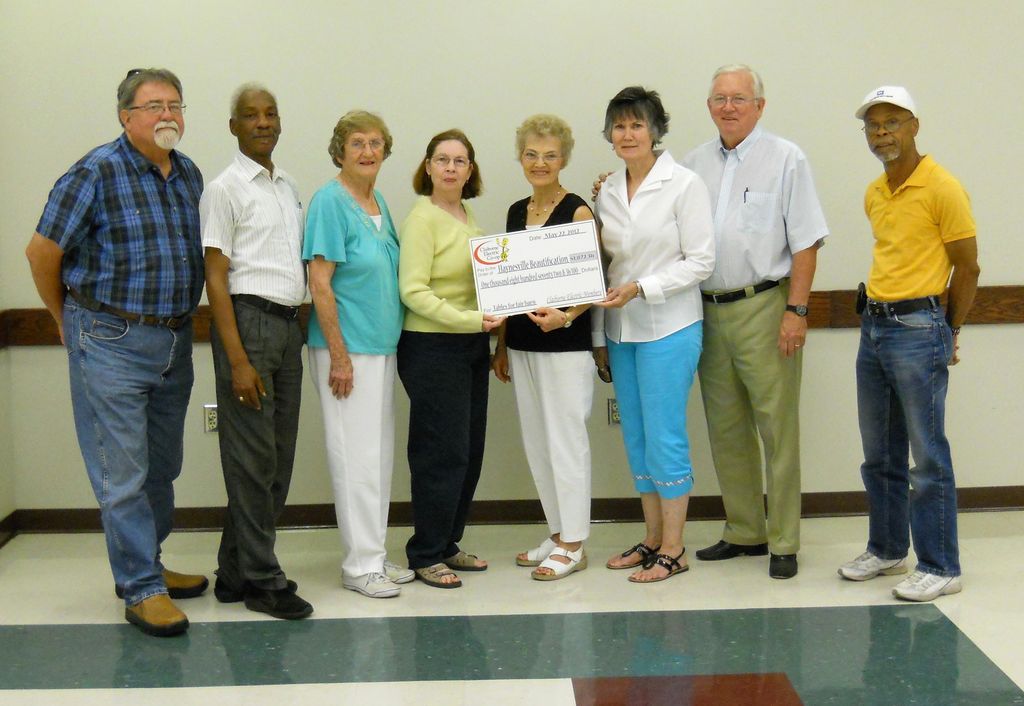 Haynesville Citizen's Advisory Council members pictured receiving a check from Claiborne Electric. This is in response to a grant proposal submitted by Keith Killgore for improvements to the Claiborne Parish Fair Complex.
Pictured left to right: Chic Hines (Claiborne Electric Representative), Mayor Sherman Brown, Mollie Coleman, Martha Trinko, Linda Knox, Teresa McDaniel, Bob McDaniel, and William Maddox.